Ginevra Bellini
City Coordinator
I'm originally from Italy and moved to Kiel for my PhD. I am an ecologist currently looking at the link between plants invasiveness and agricultural management. I'm very interested in science communication as it allows people from different backgrounds and cultures to meet and exchange ideas.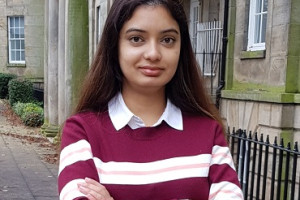 Neha Mishra
Event Manager
I completed my PhD in evolutionary genetics from the National Institute of Genetics, Japan in 2016 after which I moved to Germany to be a postdoc. I am interested in science communication and believe that science should be accessible to everybody.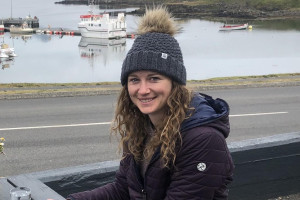 Edel Mary O'Sullivan
Event Manager
Born in Dublin, Ireland, I have been a postdoctoral researcher at the GEOMAR Helmholtz Centre for Ocean Research Kiel since 2022. I am interested in the cycling of different elements through the Earth's surface environment from land to the oceans and back again, and the importance of these cycles de…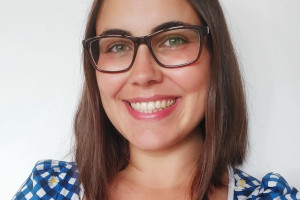 Ana Sofia Borges
Speakers Manager
I'm a Portuguese biomedical engineer and I moved to Kiel in 2020 for my PhD. I'm studying the gut microbiome, focusing on the connection between human genetics and different bacterial groups. Science communication interests me because I believe it's crucial to spread knowledge in an accessible way.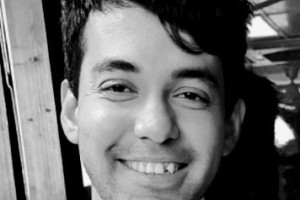 Md Redwanul Islam
Speakers Manager
I am a Material scientist, currently finishing my PhD at the Kiel University. My work focuses on
characterizing materials with electron and X-ray microscopy. I am thrilled to be part of the PoS team and spreading words about science. Apart from work, I like travelling, sports, art, and music.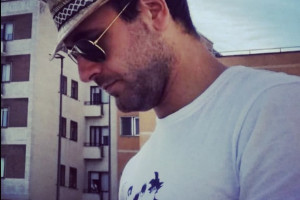 Marco Bellomo
Pub Quiz Coordinator
I came here for my PhD. I'm an astrophysicist who loves beer and science. So, if you want to hear some fun fact about science between a beer and the next one, come to meet me during Pint of Science in Kiel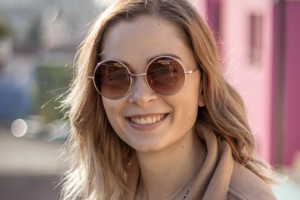 Inez Faul
Local sponsors coordinator
I am an Archaeology PhD Student from South Africa. My main focus is researching the geoarchaeology of open-air sites in the Kalahari. I enjoyed being an audience member at Pint of Science in 2022, so I decided to join the team to help making different scientific fields accessible to the general publ…
Vaishali Vinod
Volunteer
I am currently doing my masters in Medical Life sciences at Kiel University. My research focus includes neuroscience and sleep but I am also intrigued by evolution and genetics. Alongside pursuing science, I enjoy dancing, poetry and conversations about science.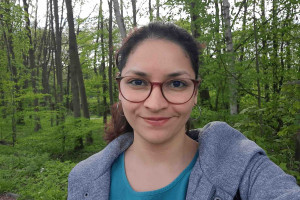 Ligia Abrante
Volunteer
I am a biologist from Venezuela. My main interest is Neuroimmunology, so I am currently doing my PhD in autoimmune encephalitis. I am open-minded and always looking forward to improving my scientific knowledge and learning new skills. Besides science, I enjoy reading, doing crafts and traveling