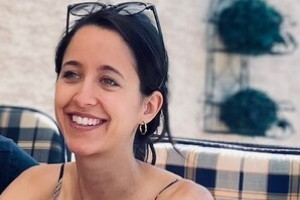 Franziska Durst
Location coordinator
Just recently left academia to bring science closer to patients in being responsible for Medical Education at Novocure GmbH. Not only patients but all-science enthusiasts should be informed about what is happening! In my free time, I love to be in the nature going for a run, hike&fly or biking.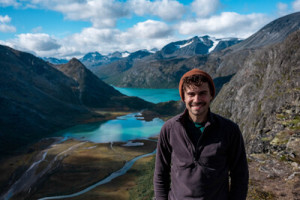 Julian Sax
Publicity Manager
I am a PhD student trying to find out why patients don't respond to cancer therapies. Apart from science I love cooking and spending time with friends, photography and traveling. I am part of Pint of Science to bring science and the public closer together.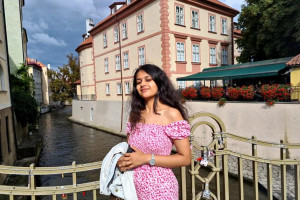 Dhyani Shah
Publicity Manager
I am an ardent PhD student at the Leibniz Institute for Immunotherapy, keen on contributing to the development and enhancement of anti-cancer therapies. Apart from Science, I throughly enjoy travelling to new places, trying out different cuisines, going on adventures and just being close to nature ;…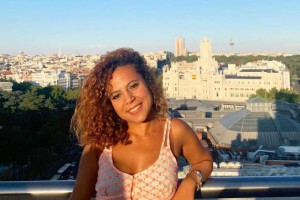 Jessica Sonbol
Partnership Coordinator
Hey all, I'm a PhD student in the field of Brain Metastasis. I'm passionate about understanding the role of my pro-tumoral target Trem2 on tumor-associated macrophages during organ colonization and hopefully also use it as a prospective therapeutic target. If you're interested, let's have a drink an…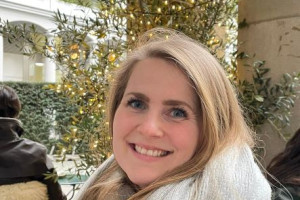 Frauke Hoffmann
Communication Manager
I am an enthusiastic immunologist at the Leibniz Institute for Immunotherapy working on cancer immunology to gain more insights into the abstract microenvironment of tumor and immune cells to make the world a bit better, or at least to understand it better ;) Besides my PhD work, I like to go hiking…
Valerie Bezler
City Coordinator
I love sports, veggies and science,
as roadbiking runner I grow my lung volume, as gardener I grow eggplants and as a scientist in the field of immunology I grow cells.
With passion you can grow a lot.

Currently working on my climbing skills and at the Lebniz Institute for Immunotherapy.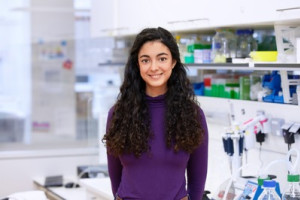 Elena Romero Fernández
Creative Creator
I'm an (epi-)genome engineering enthusiast performing a PhD to better understand immune cell behavior. In my free time I like to dance, climb and have some beers in good company!
If you join our PoS this year, feel free to come and ask me about genome editing and its implications in society :)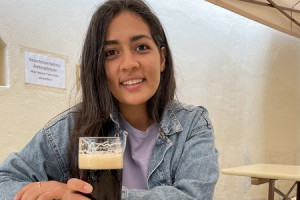 Abir Hussein
Location Leader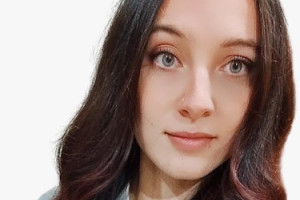 Chiara Suriano
Treasurer
I am a Ph.D. in Immuno-oncology and recently moved to Germany. When I am not working, I like to travel around. It's a pleasure to be part of the PoS because there are so many things to discover, and this is the coolest way of doing it.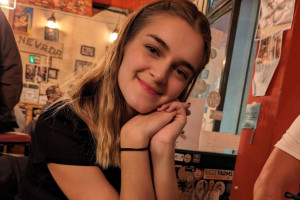 Luise Aumüller
Web Manager
I'm a student at the University of Regensburg, doing my Master's degree in Biology. I'm super interested in biological research and science in general. Besides, I like sports, travelling and spending time with friends.
Celine Dreger
Speaker Counsellor
Meike Ganter
Publicity Manager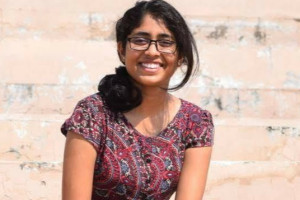 Kimaya Tekade
Speaker counsellor
I am Kimaya, PhD student working in an immunology lab looking at broad range of topics. I, in particular, am investigating the possible mechanisms regulating T cell expansion.
Outside the lab, you will mostly find me blabbering on my phone, catching up with my long-distance friends or debating mys…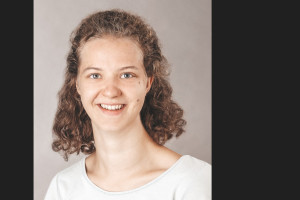 Rebecca Paintner
Web Master
Hello out there. I'm Rebecca, I'm a Biology master student at the university of Regensburg, particularly interested in molecular biology. If I'm not studying for an exam or stuck in a lab, you can find me reading, hanging out with friends or biking from one event to another.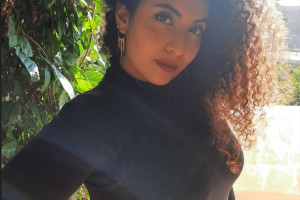 Clara Chaiban
Publicity Manager
Hello science enthusiasts! I am a PhD student working on identifying cancer mutations that can be targeted in circulating tumor cells. When I am not in the lab, you can either find me chatting with a friend over a coffee or spending some alone time in nature. As someone who is very excited about the…