Flavia-Bianca Cristian
City Coordinator
I am excited to coordinate Pint of Science Heidelberg for the 3rd time this year! After a Ph.D. in genetics, I transitioned to a career in science communication, and Pint of Science was an important part of that journey. The next step will be to bring Pint of Science to my home country, Romania!
Pilar Calleja Ramos
Event Manager
Chemist by training, I moved to Heidelberg for a one-year postdoc but decided to stay longer. Currently working as a scientific editor for Angewandte Chemie and looking forward to organizing the next Pint of Science event!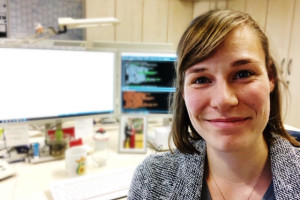 Alice Hesse
Event Manager
I'm Alice, a science educator by trade and a science communicator by choice. I just moved to Heidelberg from Kiel for a job in science management. I'd be happy to chat about science education or any science topic over a beer at one of our events.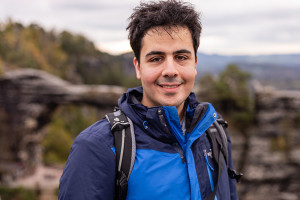 Yassin Harim
Event Manager
I am a molecular biologist pursuing my Ph.D. in neuroscience at DKFZ in Heidelberg. Having always enjoyed teaching STEM students, I ventured into science communication on Instagram in 2021, and now, I am super excited to join Pint of Science Heidelberg!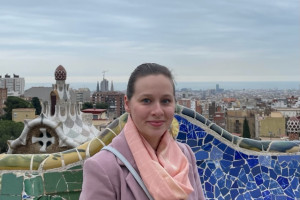 Vivien Ionasz
Event Manager
I am a PhD student studying DNA damage at the DKFZ in Heidelberg. I really enjoy sunsets, books, and modern art when I am not in the lab. Pursuing science communication led me to join this year's Pint of Science team!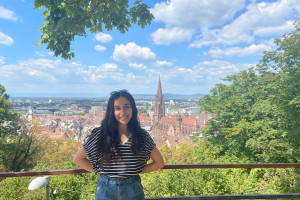 Merve Pekerli
Event Manager
I am a master's student, I study molecular biosciences. I think talking about science in a more understandable way for everyone brings a mutual relationship between science and society. I am excited to be a part of Pint of Science and looking forward to chatting about science with everyone!