Sabrina Patsch
City Coordinator
I am a theoretical physicist and did my Ph.D. at Free University Berlin in the field of quantum technology. Now, I'm a journalist at a Berlin newspaper. I'm passionate about science communication and excited to be part of Pint of Science where scientists and science enthusiasts can exchange ideas.
Jun Hon Pang
Deputy City Coordinator
I am a biomaterial scientist, currently working as a postdoc. I believe that public engagement and effective science communication is as important as doing great science! I got to know Pint of Science since my studies in London - whats better than talking science and get inspired in a friendly atmos…
Viola Hollek
Event Manager
I am a PhD student working in cancer research at Charité Berlin. I love learning and talking about science, especially to see the big picture beyond my own research. That's why I got involved with Pint of Science, to give lots of people the opportunity to hear fantastic, interesting talks.
Juan Estupiñán Mendez
Event Manager
Originally a physicist, I'm now a PhD student at the Max-Planck Institute for Infection Biology. I think the best way of doing science is collaborating between different disciplines, but to make effective collaborations, you need to make people from different backgrounds feel excited about your rese…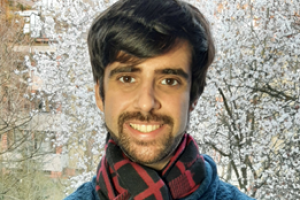 Fernando Gago Encinas
Event Manager
I am a Ph.D. student in quantum control and quantum information at Free University Berlin. I think scientific outreach is a necessary tool to bridge the gap between state-of-the-art research and all of us. And of course, it is always a lot of fun!
Julia Kraxner
Event Manager
I am a biophysicist with a focus on cell mechanics and currently working as a postdoc at the Max Delbrück Center in Berlin. I love to learn new things and I think that Pint of Science is the perfect event to learn about research projects that you would not otherwise get in touch with.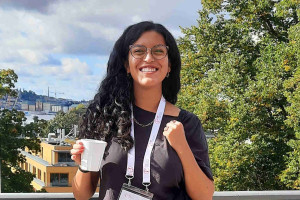 Adriana Miranda Cervantes
Event Manager
I am a biologist with a big interest in science communication and teaching. I truly belive that science is part of the culture and it is our responsibility to get people involved. Currently I am doing a PhD in the exercise and muscle physiology area.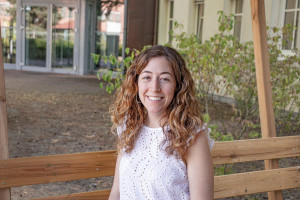 Lídia Cantacorps
Event Manager
I'm a biomedical scientist with a PhD in the field of neurobiology of behaviour and a postdoc on maternal programming of metabolic diseases and brain development. In my free time I also enjoy science outreach activities. I first learned about Pint of Science during my time in Barcelona and I loved t…
Alexandra Hrdina
Event Manager
I am a PhD student with a particular interest in host-pathogen interactions during infection. I really enjoy getting people interested and excited about my research, but at the same time I'm amazed by the sheer endless number of scientific projects that are out there. That's why I want to be part of…